---
---
In 1989, soprano, Janet Coxwell, conducted a performance of the Mozart Requiem during the Newbury & District Arts Festival. She also sang the solo part, assuming the evening was to be a 'one-off' event but thankfully, several of the choristers from the ad-hoc choir begged her to consider making the group a permanent ensemble and so was born The Cecilia Consort. Some of those singers have been with the choir since its inception and many others have clocked up over ten years' membership so the choir really does feel like an extended family, enjoying social occasions and extra special events such as carol singing in Newbury town centre.
On Saturday 3 November 2018 at 7:30pm, Janet will conduct a programme inspired by the theme 'O Nata Lux' (O Light born of light) at Douai Abbey and she is delighted to announce the inclusion of three different pieces by living composers. The lush O Nata Lux by American composer, Guy Forbes will stand alongside a piece of the same title written by British composer, Gabriel Jackson. As ever, the final a cappella offering will see the Abbey returned to its natural state of prayer and meditation and for this purpose, the choir has chosen Illumina by Patrick Hawes. 
The titular piece, In The Beginning by Aaron Copland, will feature Janet as its soloist and the Douai audience is also to be treated to a performance of Handel's breathtaking Eternal Source of Light Divine. The piece was one of the musical highlights at the wedding of Prince Harry and Meghan Markle and Patrick Craig's unique voice will be complemented by Andrew Smets's solo trumpet.
If you are a fan of Morten Lauridsen's O Magnum Mysterium, you'll love his Lux Aeterna which features in the second half of the concert. He quotes from the former in this deliciously atmospheric piece and his unmistakable use of tightly knit harmonies and intervals is a fitting grand finale to this special programme.
The Cecilia Consort is a 40-strong, mixed voice choir, directed by Janet Coxwell, which performs two or three concerts a year in and around the Newbury area. Tickets cost £15 (£5 for under 18s) and are available online from www.ceciliaconsort.org.uk, or by calling 07775 743445.
---
Venue
Douai Abbey
Upper Woolhampton
Reading
RG7 5TQ
Google Map
---
Tickets
Adult tickets are available to book online on our Eventbrite page.
For under 18's tickets, please email us at ceciliatickets@gmail.com or call us on 07775 743 445.
Tickets £15, under 18's £5
---
Featuring
Patrick Craig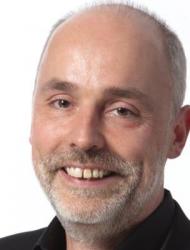 Patrick Craig is a countertenor and conductor. He is a Vicar Choral at St Paul's Cathedral and over twenty years sang more than a thousand concerts with the Tallis Scholars. He is a member of The Cardinall's Musick who won the Gramophone Record of the Year award in 2010. He has regularly sung solos with the Cecilia Consort, including performances of Mendelssohn's Elijah and Bach's B minor Mass. Patrick Craig began conducting as Organ Scholar at Selwyn College, Cambridge. He went on to found Aurora Nova, the first all-female professional choir to lead Sunday worship at St Paul's Cathedral. He led them on their first tour of USA, and also conducted the City of London Sinfonia in a series of Orchestral Masses at St Paul's. In 2016 Patrick became the Musical Director of the Temenos Chamber Choir in Sevenoaks. In March 2018 he conducted his first Bach B minor Mass with them. Other conducting opportunities have included guest conducting The Cardinall's Musick at the Lichfield, Brinkburn, Brighton and Aldeburgh Festivals, and the Tallis Scholars at the BBC Proms. He is also Guest Conductor of the Cecilia Consort, with whom he has led performances of Poulenc's Gloria and Purcell's Dido and Aeneas.
Andy Smets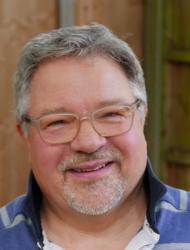 Andy Smets began his teaching career after studying the trumpet with the late Bernard Brown at the Guildhall School of Music & Drama in London and gaining his GGSM qualification in 1978. Thereafter, he spent some time playing the trumpet professionally with touring opera groups and chamber orchestras; the Singers Company, Opera '80, South-West Arts, Oxford Pro-Musica & the Northern Sinfonia, before undertaking a post-graduate teaching certificate at Reading University in 1982. Andy subsequently became the Brass Co-ordinator for BYMT (Berkshire Young Musicians' Trust) Newbury Music Centre and took over the direction of the Music Centre Concert Band in 1996. After being appointed to the role of Head of Brass for Berkshire Maestros in 2009, two of his highlights were conducting a performance of Stravinsky's Symphony of Psalms with a combined ensemble comprising staff and students together with massed choirs from Berkshire schools and then having the privilege of conducting his old College brass band (Guildhall school of Music) together with the Berkshire County Brass band in an arrangement of Respighi's The Pines Of Rome for a Brass Festival weekend in Reading Town Hall in 2010. When not involved in musical projects, Andy enjoys sailing with friends, (having taken part in a few mad cross-channel booze-cruises and two "Round-the-Island" events…"I have the T-shirt") together with a bit of amateur night-photography with daughter Charlotte and just the odd beer with wife Janet!