---
St John's Church, Newbury
---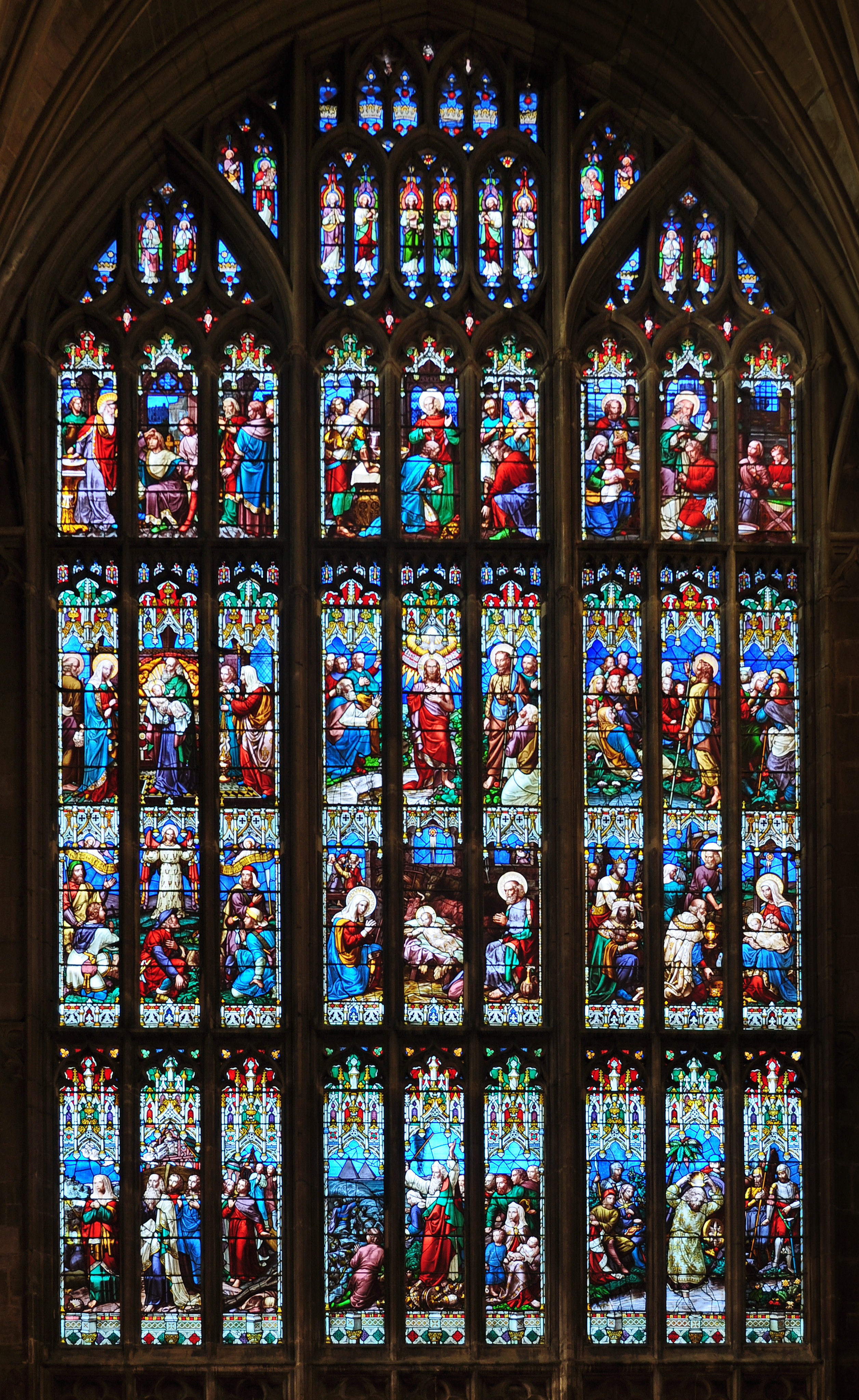 As we all prepare to change the clocks, Janet Coxwell is fine-tuning with The Cecilia Consort the music for their forthcoming winter concert, which will be held at one of their home venues – St John's Church – on Saturday 4 November at 7.30pm.
The concert, titled "Howells & Muhly", will feature sacred choral pieces by two contemporary composers – one English and one American – who, although separated by a generation and an ocean, share a tradition of church singing.
Herbert Howells, an English composer, organist and teacher, was born in the reign of Queen Victoria and composed some of the finest twentieth-century Anglican church music. He was also profoundly influenced by the work of the Tudor composer Thomas Tallis and of his friend Ralph Vaughan Williams. He died in 1983.
Nico Muhly, born two years before Howells' death and raised in New England, is a young musician who considers himself a classical composer but also embraces a variety of other genres: he has written film scores and an opera, played in live performances with rock groups and has also collaborated with Philip Glass and Björk.
Of her choices for the programme, Janet Coxwell, the Consort's Musical Director, says: "The work of Howells is a well-established element of the Consort's repertoire. We shall sing his Requiem, Hymn for St Cecilia and Like as a Hart desireth the waterbrooks. His Requiem was written in part as a memorial to his son, Michael, whose death at the tender age of nine Howells found it very difficult to come to terms with."
"Muhly's work, however, has not previously featured in our concert programmes. We shall be singing his Bright Mass with Canons, written just 12 years ago and premiered in St Thomas Church in New York. Heavily influenced by his time as a chorister, the piece nods in the direction of Byrd and Weelkes – music much to the Consort's taste – and is also influenced by Howells in style."
The programme will finish with the Consort's rendition of Howells' arrangement of the hymn, All my hope on God is founded (to the tune Michael, another tribute to his young son).  The Consort will be accompanied by well-known local organist and accompanist, Steve Bowey.
Complete programme:
Bright Mass with Canons for SATB & Organ – Muhly
Set me as a seal – Muhly
Hymn for St Cecilia – Howells
Like as a Hart desireth the waterbrooks – Howells
Requiem – Howells
All my hope on God is founded (to Howells' tune Michael) – Howells
---
Review by Fiona Bennett
Newbury Weekly News, November 2017
Herbert Howells was born in 1892 and Nico Muhly, almost a century later, in 1981. Howells gained a place at the Royal College of Music where he won many prizes for composition. After college, he began working at Salisbury Cathedral where his non-stop work ethic began to affect his health. He was diagnosed with Graves's Disease but successful radium treatment extended his life by another seventy years.
The programme opened with A Hymn to St. Cecilia and although Musical Director, Janet Coxwell, was fielding a smaller than usual line up, the opening bars assured me that 'less-can-sometimes-be-more' as the lush vocal sound washed over the choir's loyal audience. Well enunciated, fabulously rich textures and a soaring soprano counter-melody, this was a lovely opening to the evening.
Muhly studied at the Juilliard School and has received commissions from The Metropolitan Opera and St Paul's Cathedral and has also collaborated with artists such as Bjork. His Bright Mass with Canons was premiered in 2006 and, having glanced through the score, I am guessing it's not the easiest of pieces to sing. A busy and exciting organ introduction played by the very talented Steve Bowey, was in total contrast to the Howells. Wonderfully interesting vocal writing using short 'canons' (imitative repetitions) in the opening movements and longer phrases in the Sanctus and Agnus Dei . Double choir writing split the sections but they handled this admirably and I love that Janet pushes her singers (and audiences) with new and thought provoking music every year. A Howells organ solo and the delicious Like As The Hart closed the first half.
Muhly's Set Me As A Seal showed off the choir's pure sound and Steve's performance of Move Along reminded me of a fairground carousel, so mesmeric and repetitive were the themes. Howells's Requiem featured some good solo singing and the programme notes put pay to the rumour that he had written it in memory of his son, who died at the tender age of nine. It was composed for the choir of King's College, Cambridge but was only eventually published in 1981, two years before Howells's death. We all joined in with All My Hope On God Is Founded whose melody 'Michael' was, indeed, a tribute to the composer's lost son.
---