---
St John's Church, Newbury
---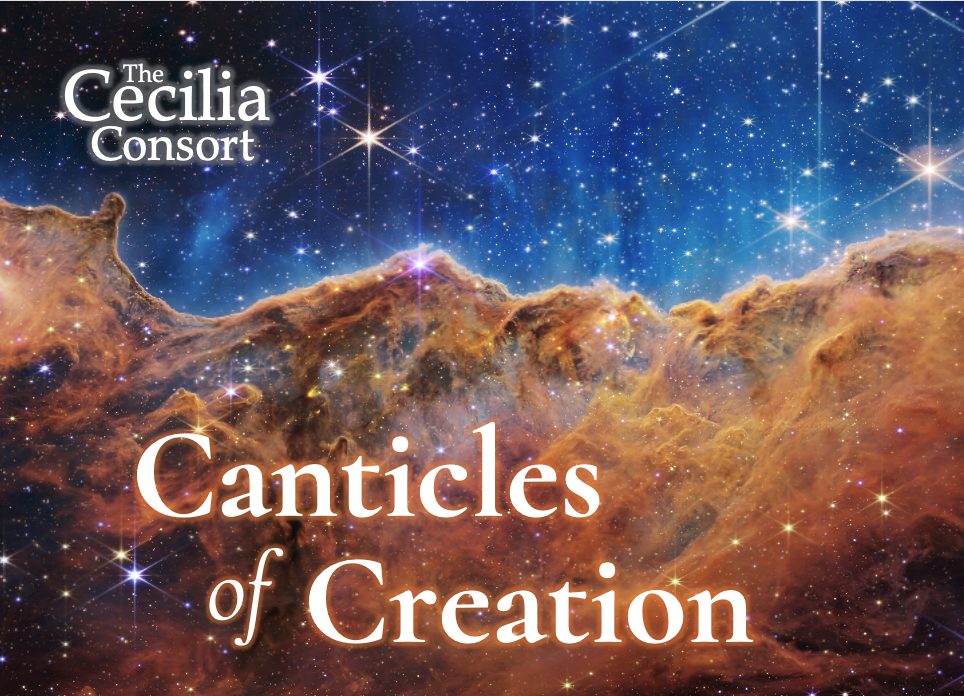 Cecilia welcomes springtime with song
On Saturday, March 4th, Newbury choral singers The Cecilia Consort will be celebrating the arrival of spring with their forthcoming concert: "Canticles of Creation". The concert at St John's Church will include selections from Parry's beautiful "Songs of Farewell", Rutter's uplifting suite written for his 70th birthday "The Gift of Life" and another contemporary work by the Portsmouth-based composer Ian Schofield. The Schofield "Te Deum" is a dramatic and exciting piece, based on the Latin Te Deum, but with some interludes in English - intended for a children's choir, but perfectly executed by the Consort Sopranos. This will be only the 6th performance of this work.
The Cecilia Consort is an auditioned chamber choir of some 40 local singing enthusiasts with about 10 voices to each part. Their first album will be on sale at the concert and is also available as a CD and digital download from their website. Recorded in January last year, the album features many of the Cecilians' favourites, including works by Howells, Lauridsen and Harris, to name but a few.
Doors will open in readiness for a 7.30pm start and tickets are available from the choir's website
www.ceciliaconsort.org.uk
or by calling 07775 743 445, priced at £15 for adults and just £5 for under 18s.
---
Review by Fiona Bennett
13th March 2023 Newbury Weekly News
Much as we've enjoyed Ant and Dec's 'Limitless Win' on the telly in recent weeks, it was a joy to go out on a Saturday night to hear some live music and even better that it was our old friends, The Cecilia Consort.
We enjoyed three composers' works and it was a treat to meet Ian Schofield during the interval, whose Te Deum we'd enjoyed as the closing work of the first half. John was interested to know whether the piece had an orchestral score and Ian confirmed that, yes, it did but we were all agreed that, in lieu of the orchestra, the next best thing was the stupendous piano accompaniment, delivered by the choir's accompanist, Steve Bowey. We could hear the trumpets and percussion in his very exciting playing and as ever, he did the Cecilians proud. Ian pronounced the performance of his work '…a very detailed and well-rehearsed performance – the intonation was very good too.'
The opening three Songs of Farewell by Hubert Parry (who is, incidentally, King Charles's favourite composer) really set the scene and the choir was on terrific form with beautifully bright top voices and lush underpinning by the lower ones. I can't tell you how wonderful it was to be back at St. John's, among fellow music lovers and CC fans, just wallowing in the sound of unaccompanied voices, each and every one passionate about their craft and producing a really very lovely sound.
The typically melodic and accessible second movement of Rutter's The Gift of Life (The Tree of Life) was truly beautiful, I just closed my eyes and relished each and every note. It seemed to me to be the antidote to all the misery and suffering we hear about in the news every day.
The Cecilia Consort's 30th anniversary album is available to buy or download from www.ceciliaconsort.org.uk and contains some of their favourites so if you're a fan or a new convert to this marvellous ensemble, do buy a copy, make a cuppa and enjoy the sounds of Janet Coxwell and her choristers, doing what they do best.
---