---
St John's Church, Newbury
---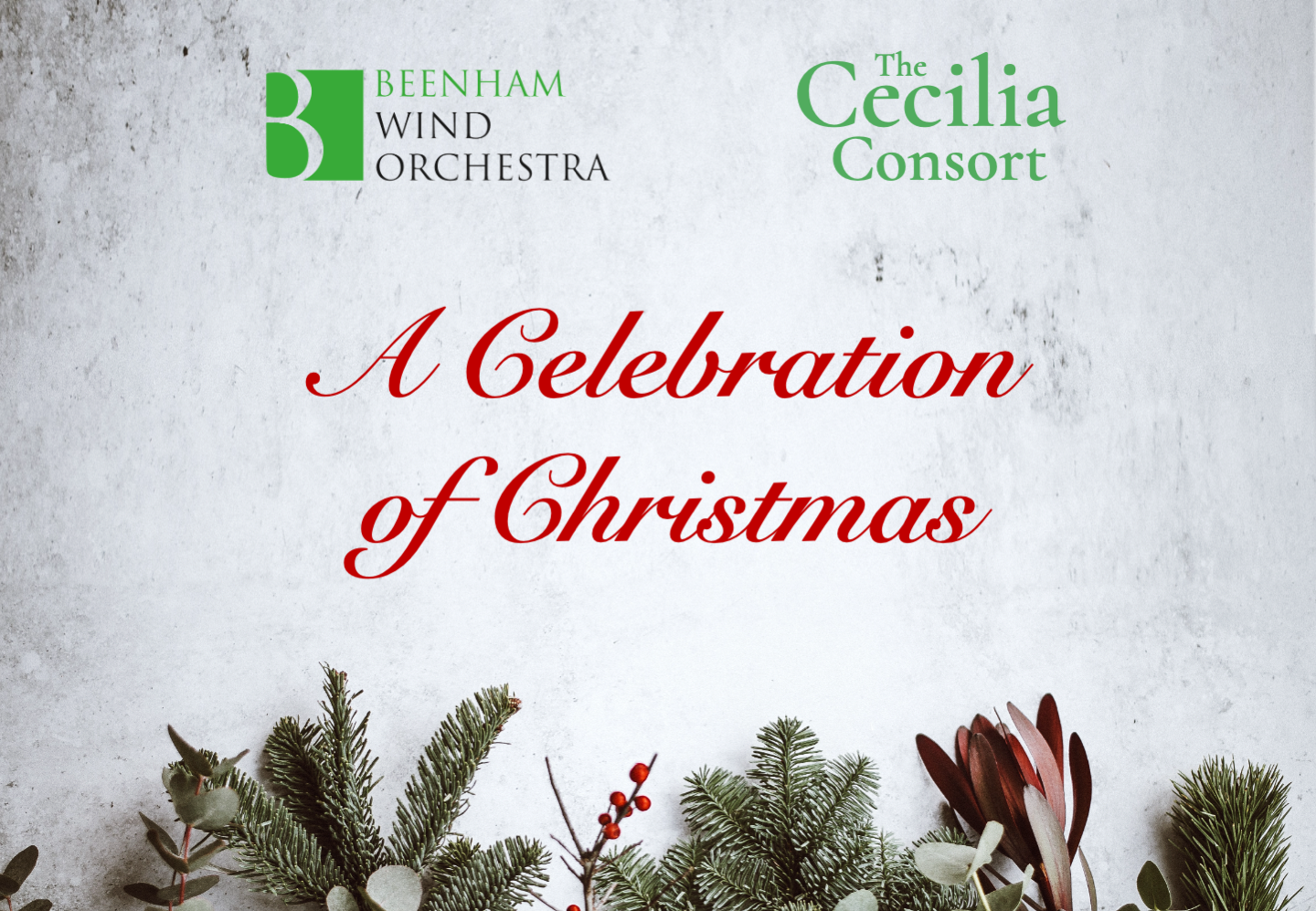 A Christmas concert with a difference, featuring The Cecilia Consort in collaboration with the Beenham Wind Orchestra! Expect seasonal favourites as well as carols you can sing along to!
Ticket includes a glass of mulled wine and a homemade mince pie. 
---
Review by Anne Ware
22nd December 2022 Newbury Weekly News
On one of the coldest, dankest, darkest evenings of the year, it was a treat to be in cosy St John's Church, enjoying the first ever collaboration between these two talented ensembles.
Fiona Bennett was our delightful compere, steering us through a varied and imaginative programme; from Willcocks' arrangements of Christmas classics through to Prokofiev, taking in a bit of Mel Tormé and Irving Berlin on the way.  
Victoria Benjamin was appointed MD of Beenham earlier this year and she made her debut at St John's with a bang, opening with Nigel Hess's Christmas Overture; a medley of old and new favourites. Beenham tackled some terrific musical choices throughout; arrangements of Let the Bells Ring, Aurora Borealis and the Prokofiev Troika, which give the opportunity for different sections of the orchestra to shine (the brass and percussion sections having far too much fun in the "Sleigh Ride" with clip clops, clattering, sleigh bells and a neighing trumpet - not something one hears every day!).
It's only a month since we enjoyed Cecilia Consort's moving and poignant remembrance concert at Douai - but tonight the choir had come to party and they were in super form. From the jolly story telling of Shepherd's Pipe Carol to the achingly beautiful Nativity Carol (both written by Rutter as a student in the 60s), we could hear every word. The blend, particularly in the soft passages was spellbinding. Janet Coxwell formed the choir over thirty years ago and they have a well-deserved reputation. I know they consider themselves very fortunate having Steve Bowey as their accompanist.
In the David Lovrien We Come a Darkly Carolling, with choir and orchestra, both groups were clearly having a ball! Favourite happy melodies were played in a minor key and did I really hear a spot of Carmina Burana? I will be having another listen to this clever and witty piece.
Special mention must go to the enthusiastic audience in a packed St John's Church. Janet took us through our paces with The Twelve Days of Christmas, complete with all the actions! It was also a treat to hear Janet lead the audience in a rendition of White Christmas and they sang the carols with gusto.
Janet and Victoria  - I can't wait until your next joint venture.
---